"Defining Sports is a leading sports marketing company since 2005, helping clients transition from Heroes in Sports to Legends in Life through endorsement deals and partnerships. Our track record and results are felt throughout the industry, with agencies and players alike valuing our work. We create opportunities for unfamiliar clients, not just relying on inquiring parties."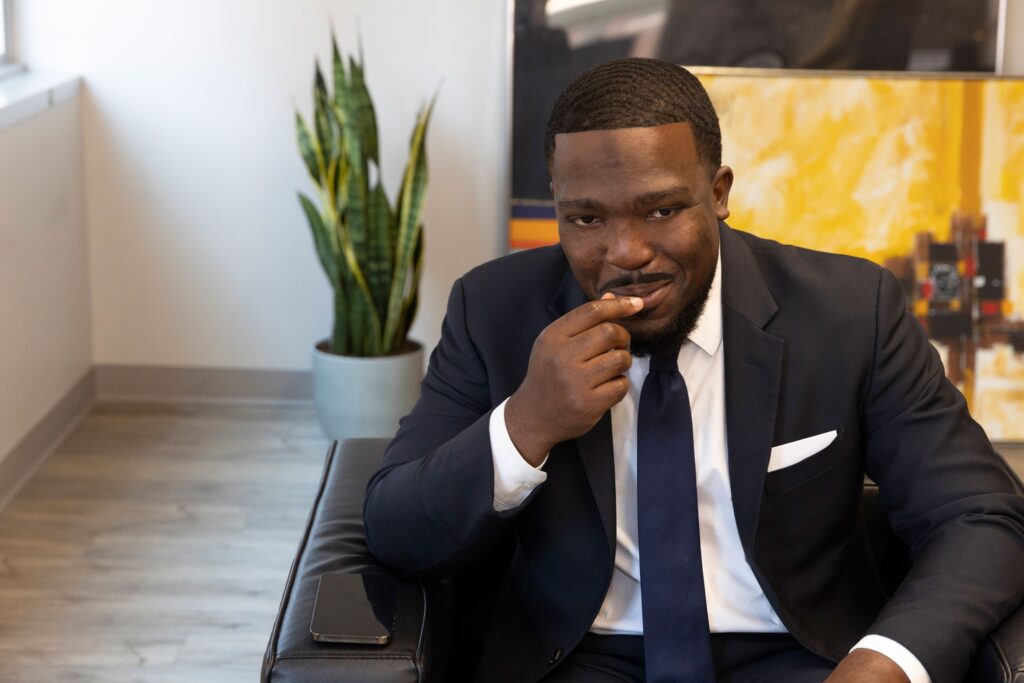 ACCOLADES: 40 Under 40 • Top 100 Most Influential Minorities In Sports • Black Enterprise Modern Man of the Year • President Barack H. Obama Presidential Letter of Appreciation • Mayor's Medallion for Meritorious Service • Sports Humanitarian Award • Sports Executive of the Year  • Most Powerful African Americans in Sports  • Wichita's 50 Most Influential People In Sports • 2021 Wichita Business Journal Marketing Executive of the Year
Dedicated to delivering excellence with expertise.
D.J. is an individual who has truly revolutionized the sports industry and left an indelible mark on it. His incredible success is a result of his exceptional qualities like unwavering determination, tireless work ethic, and leadership skills. He has gained many accolades of countless individuals worldwide due to his impressive story that continues to inspire everyone he encounters. Born and raised in the "Land of the Legends", Wichita, Kansas, D.J. has shown that through sheer grit and perseverance, anyone can achieve their dreams and become a remarkable success story.

Through his passion and vision for the industry, D.J. founded Defining Sports, which has brokered deals and partnerships worth over $75 million. This impressive feat is a testament to his capabilities as a game-changer in the sports industry, making him a highly sought-after speaker at prestigious colleges and universities, events and conferences. D.J.'s expertise and insights have helped a multitude of young professionals reach their potential, starting their own agencies and working in the front office of several colleges and professional teams earning him the respect and admiration of his colleagues in the industry.

D.J.'s ability to overcome adversity and turn challenges into opportunities for growth is truly remarkable. His resilience and adaptability in the face of adversity are just some of the many qualities that have been critical components of his success. Representing some of the very best Legends and Hall of Famers to have ever played the game, showcasing his experience, knowledge and expertise in the industry. His exceptional achievements speak volumes about his dedication and hard work, making him a revered expert in the sports industry. Without a doubt, D.J. is a shining example of what it takes to achieve great success in the sports industry.
"It's good to be successful but it's great to be significant."